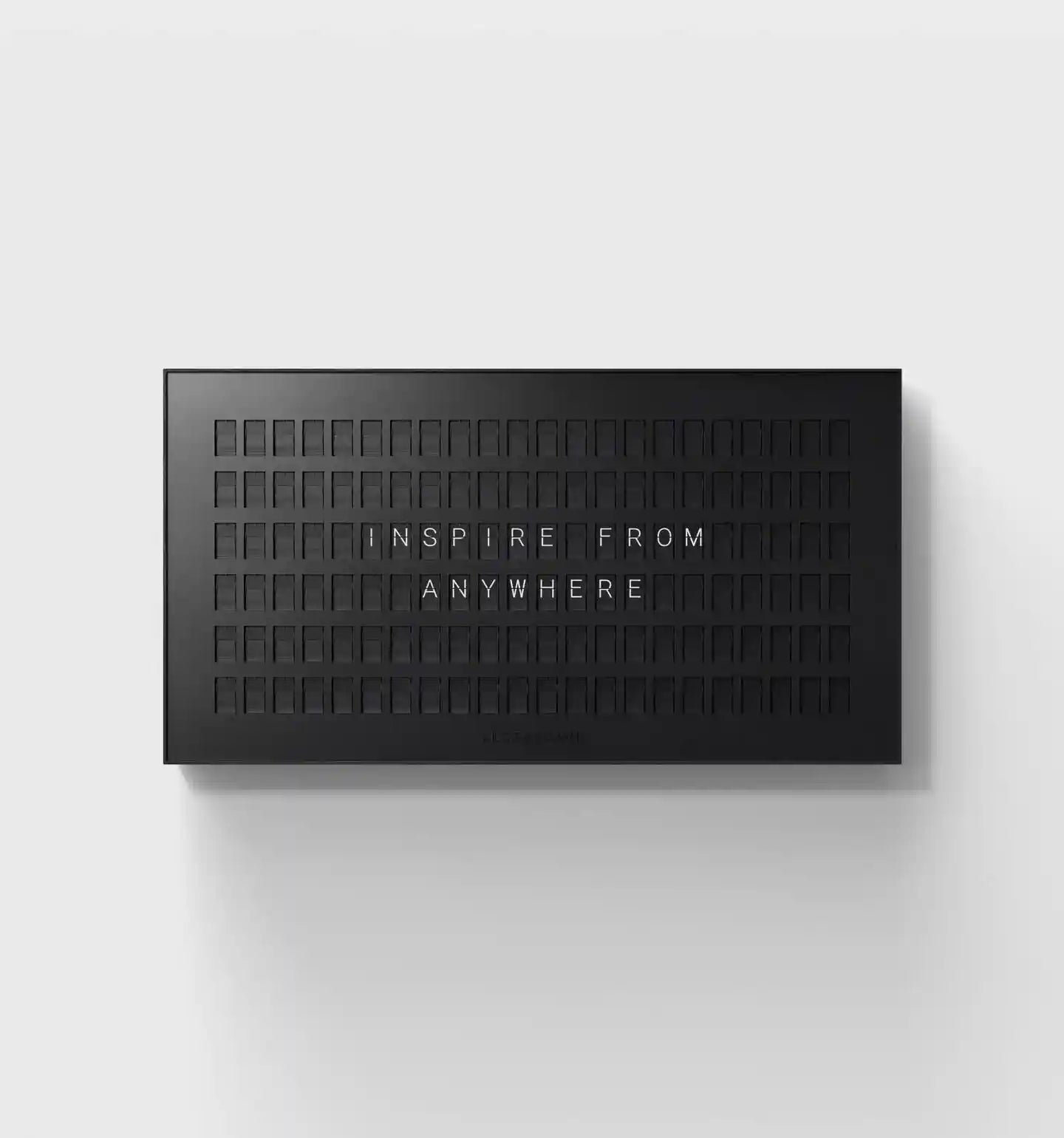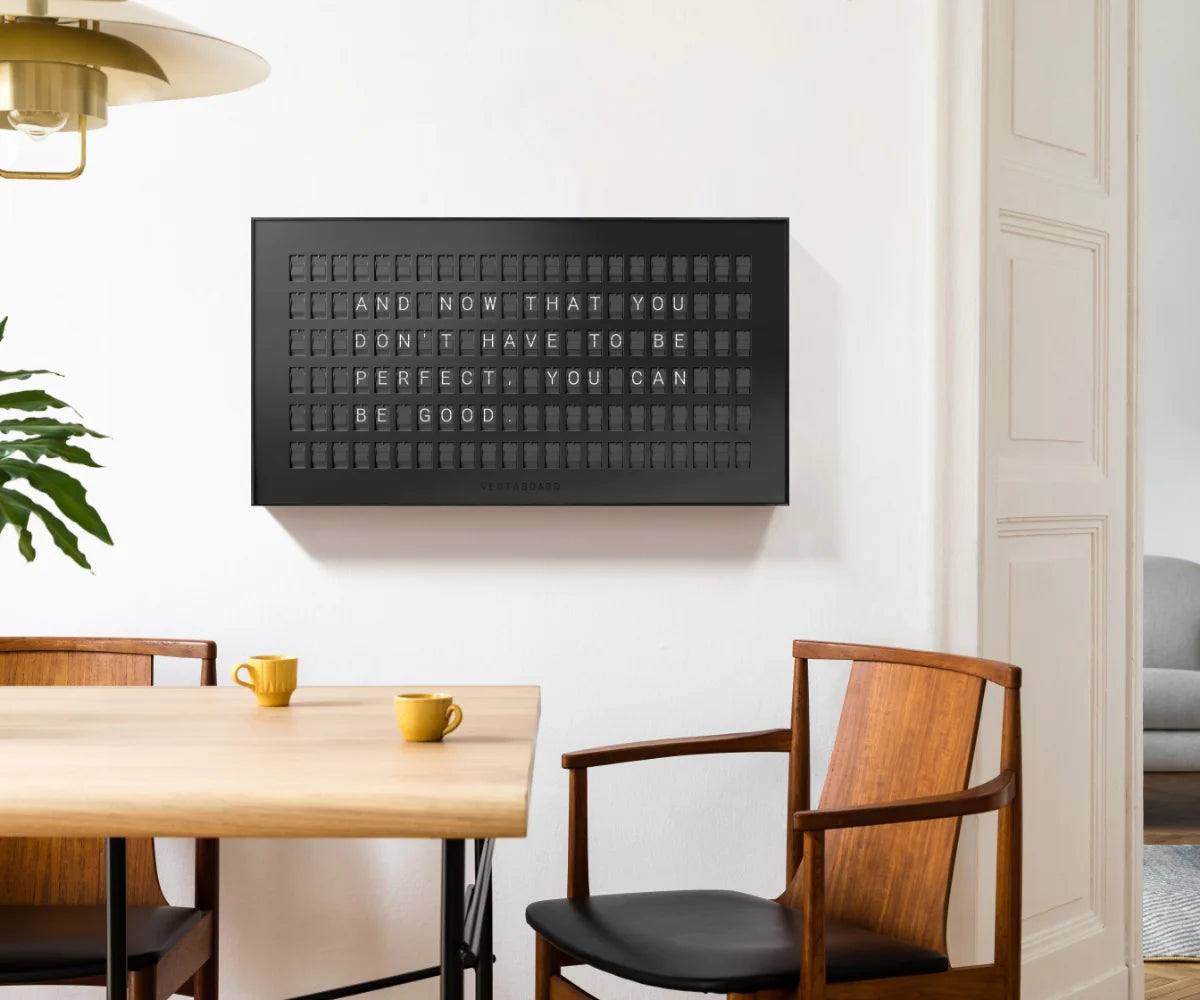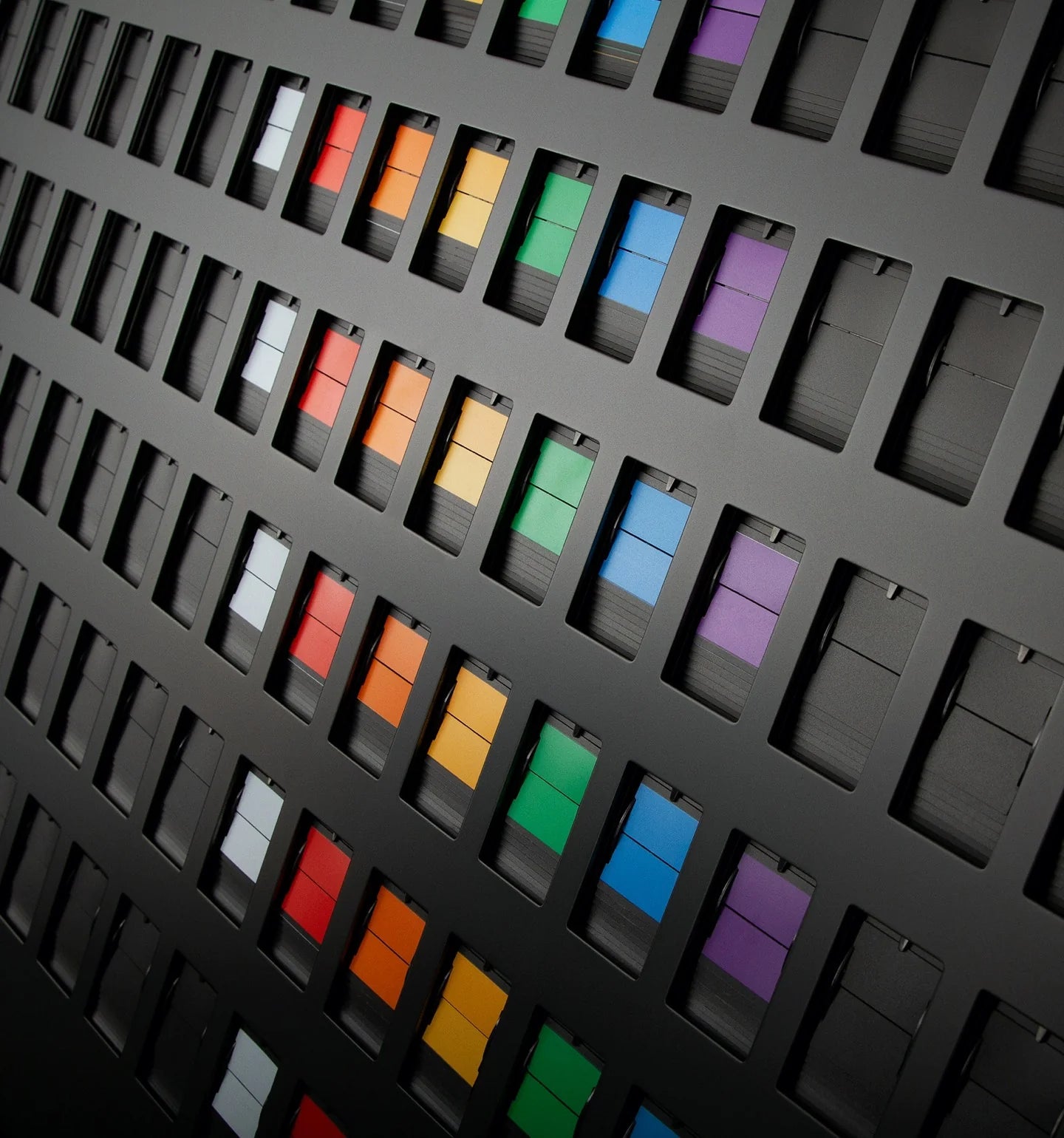 Vestaboard Smart Messaging Display Board
Vestaboard is the mesmerising display board that seamlessly blends old-school charm with modern Bluetooth technology. A stunning full-color, 132-character display composed of over 8000 spinning flaps, reminiscent of those classic train station boards we all adore. It even makes a delightful sound as it works its magic.
Pickup available at Wake Concept Store
Usually ready in 24 hours
Vestaboard Smart Messaging Display Board
Wake Concept Store
Pickup available, usually ready in 24 hours
Shop 3-8, G/F.
Far East Mansion, 5-6 Middle Road
Tsim Sha Tsui
Kowloon Hong Kong SAR
+85228131393
Meet the most beautiful messaging display
A messaging experience unlike any other
Inspire family, team members, or guests by easily sending messages from anywhere with the award-winning messaging display.
It's not a digital screen. 8,448 magical spinning flaps you control with your device from anywhere.
The best of analog and digital
Controlled from your phone or desktop
Inspire others, display lists, menus, quotes, patterns, or connect to hundreds of services for automated content*.
*Integrations and more now available with Vestaboard+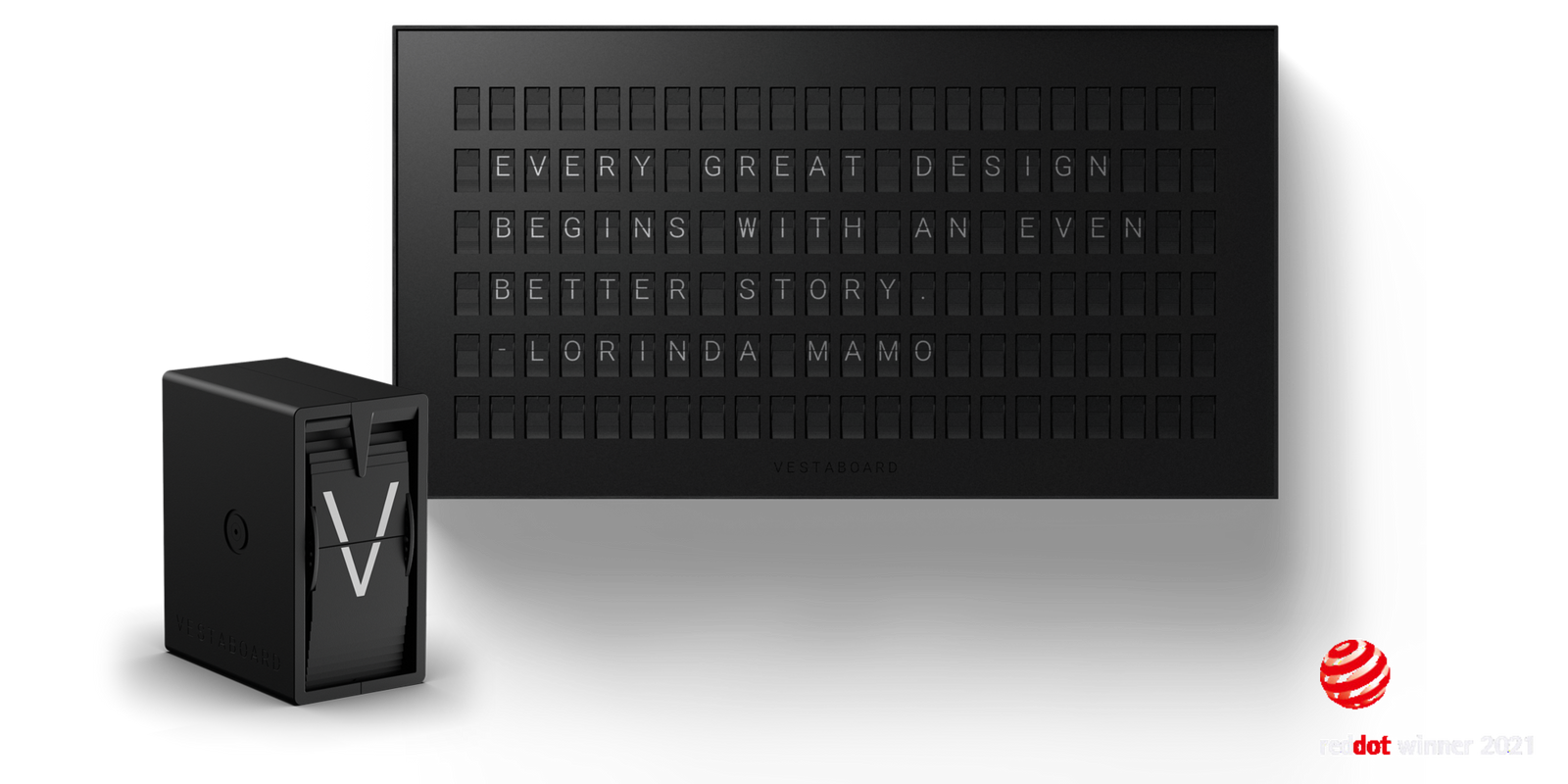 Built with the highest quality, vetted materials. Designed by a seasoned team of experts, it's beautiful inside and out.
Award-winning product design
Vestaboard is an easy way to create a simple moment of connection every day.
Art, organization and inspiration in a single frame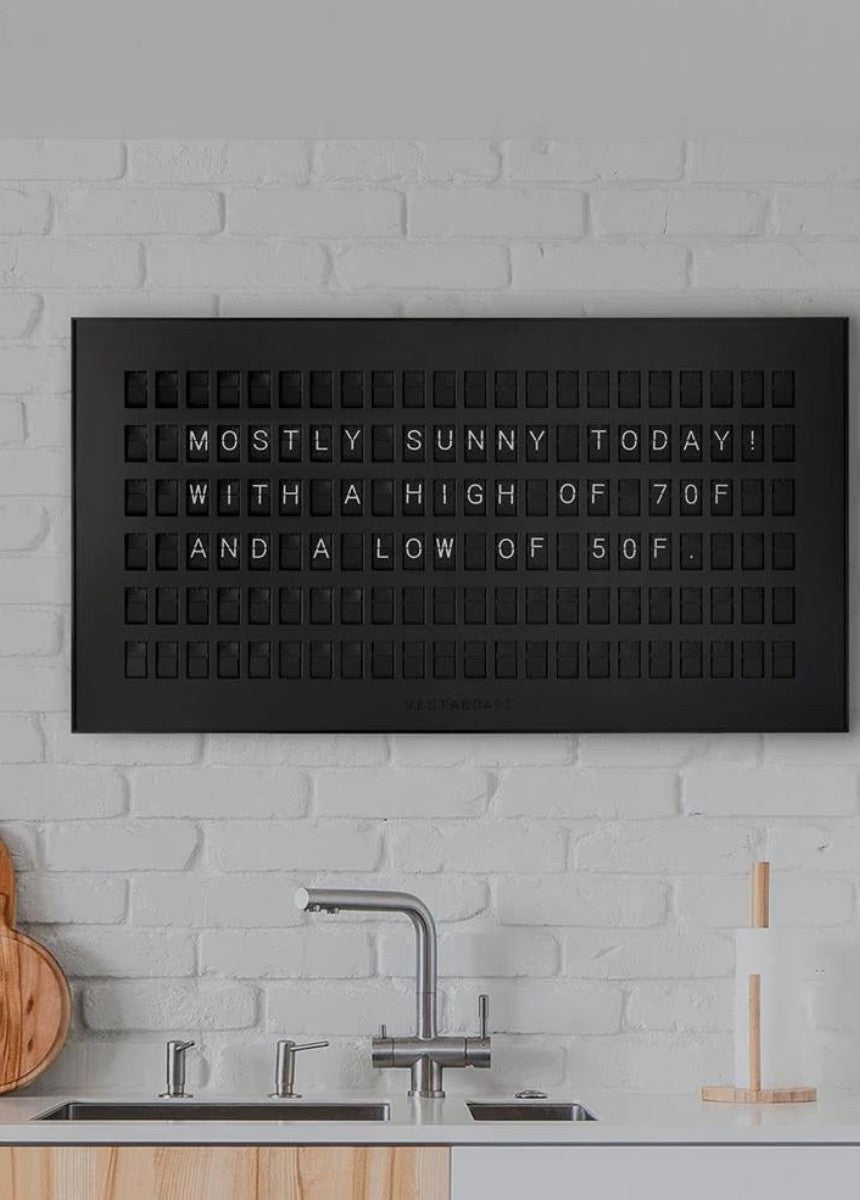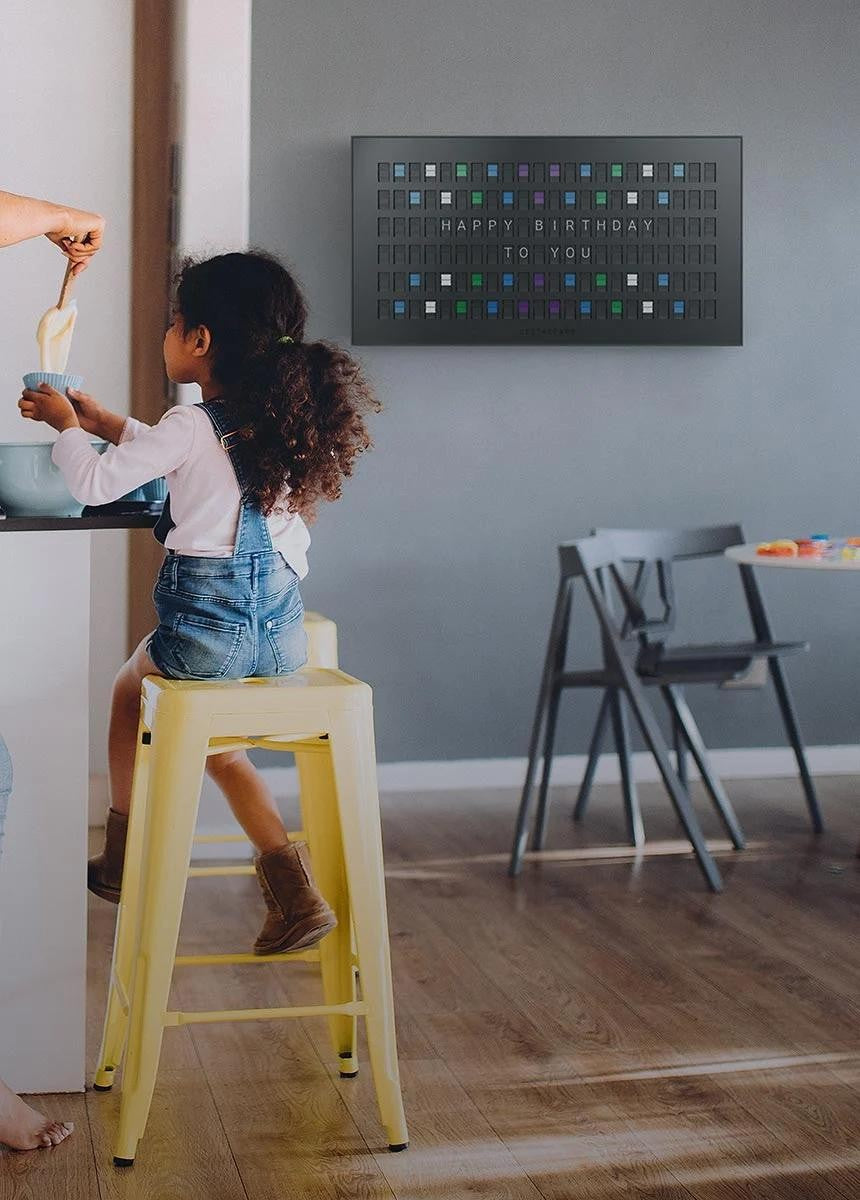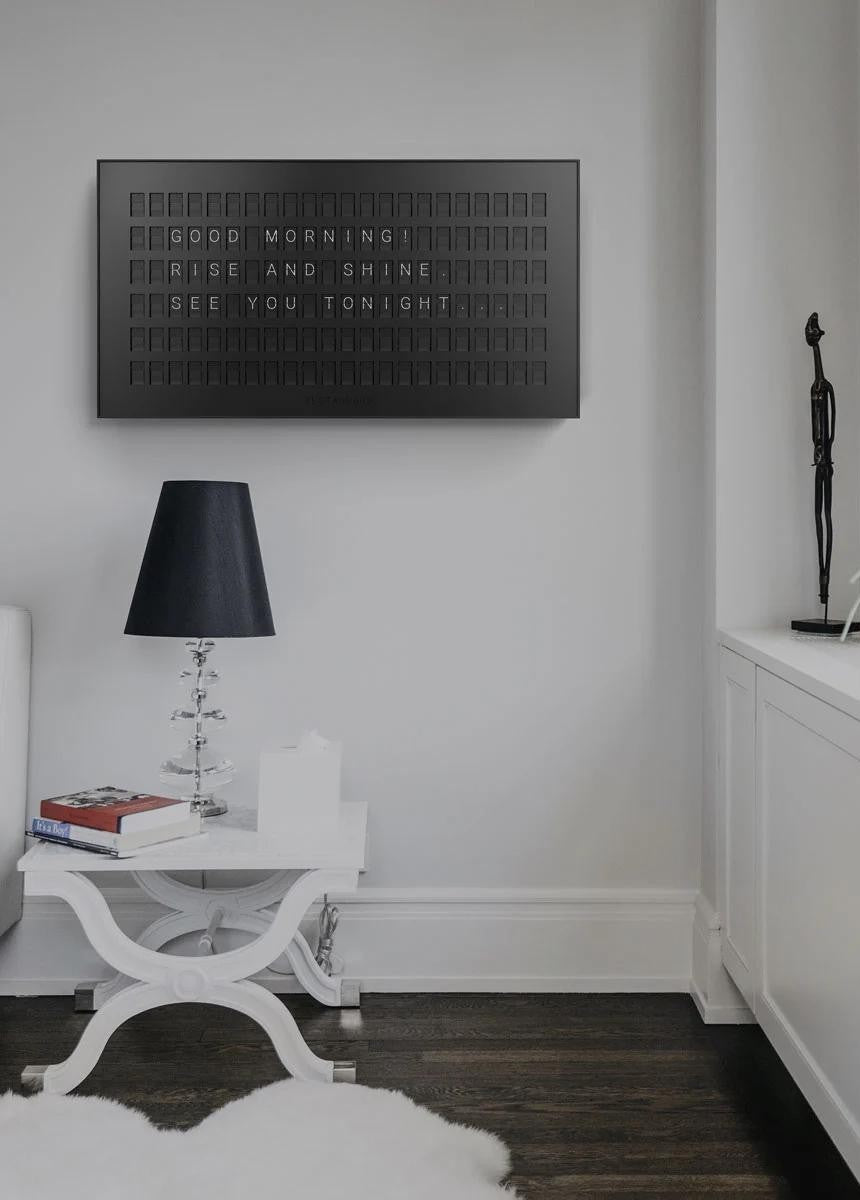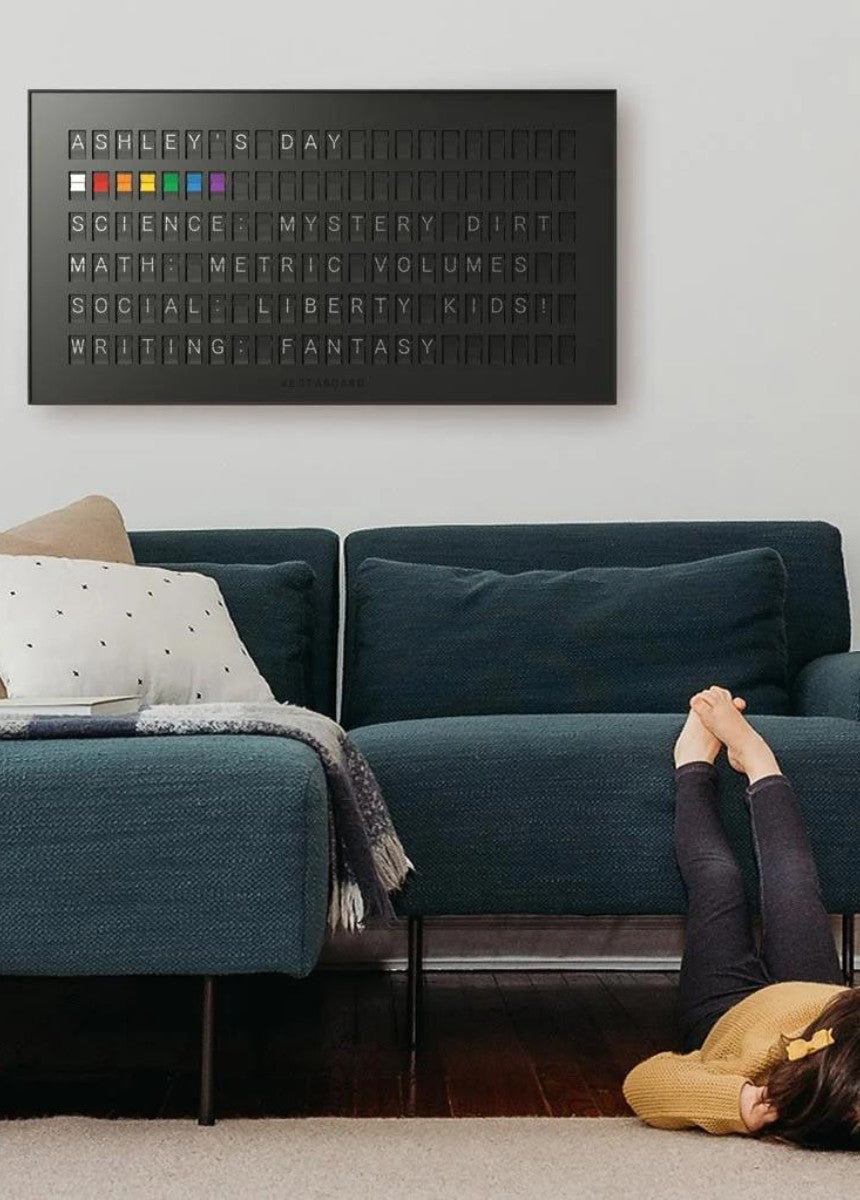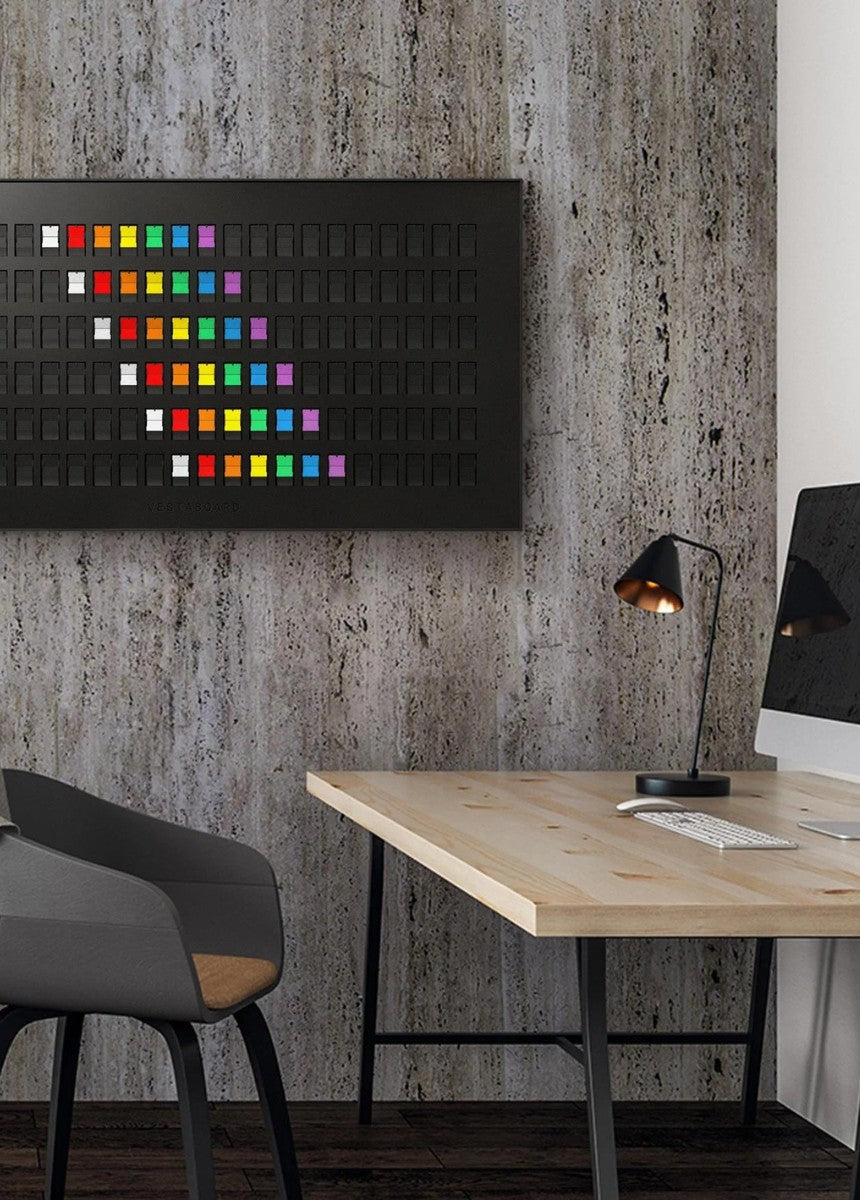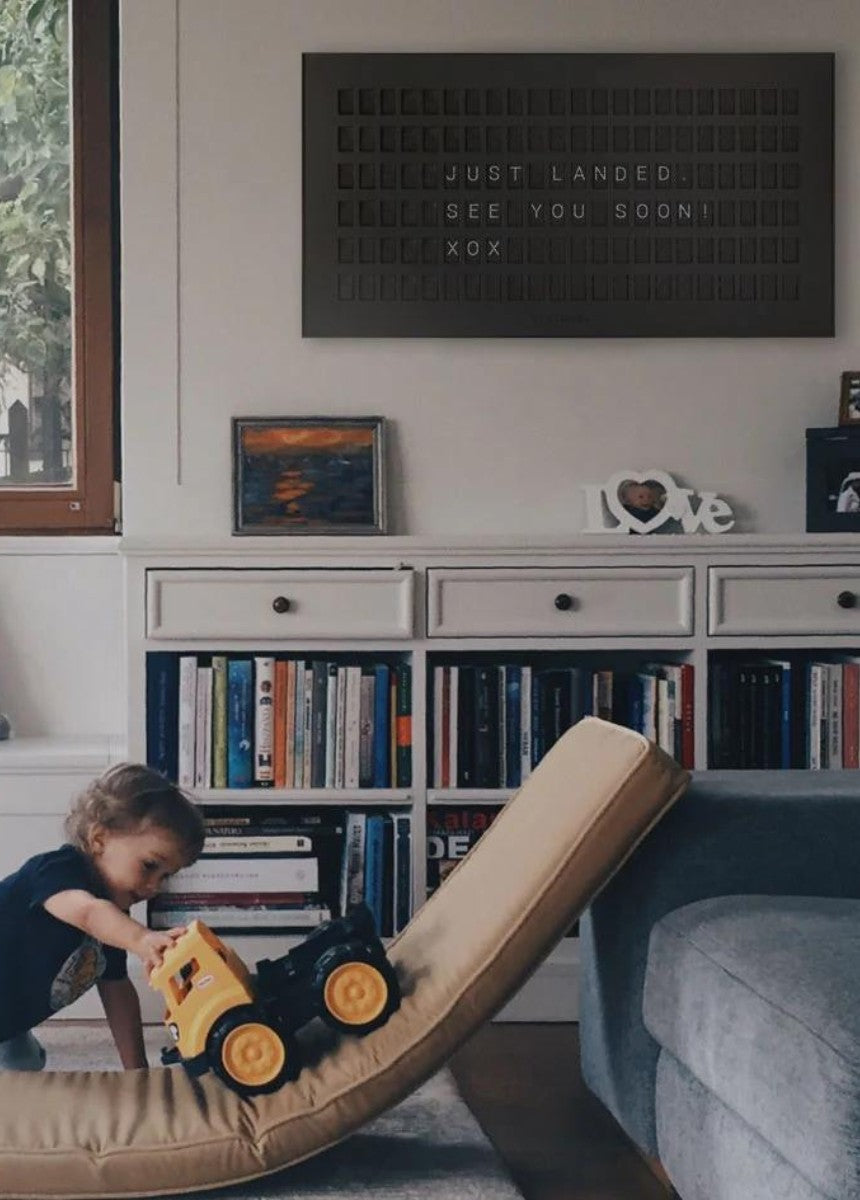 The most important connections happen at home
Vestaboard At Home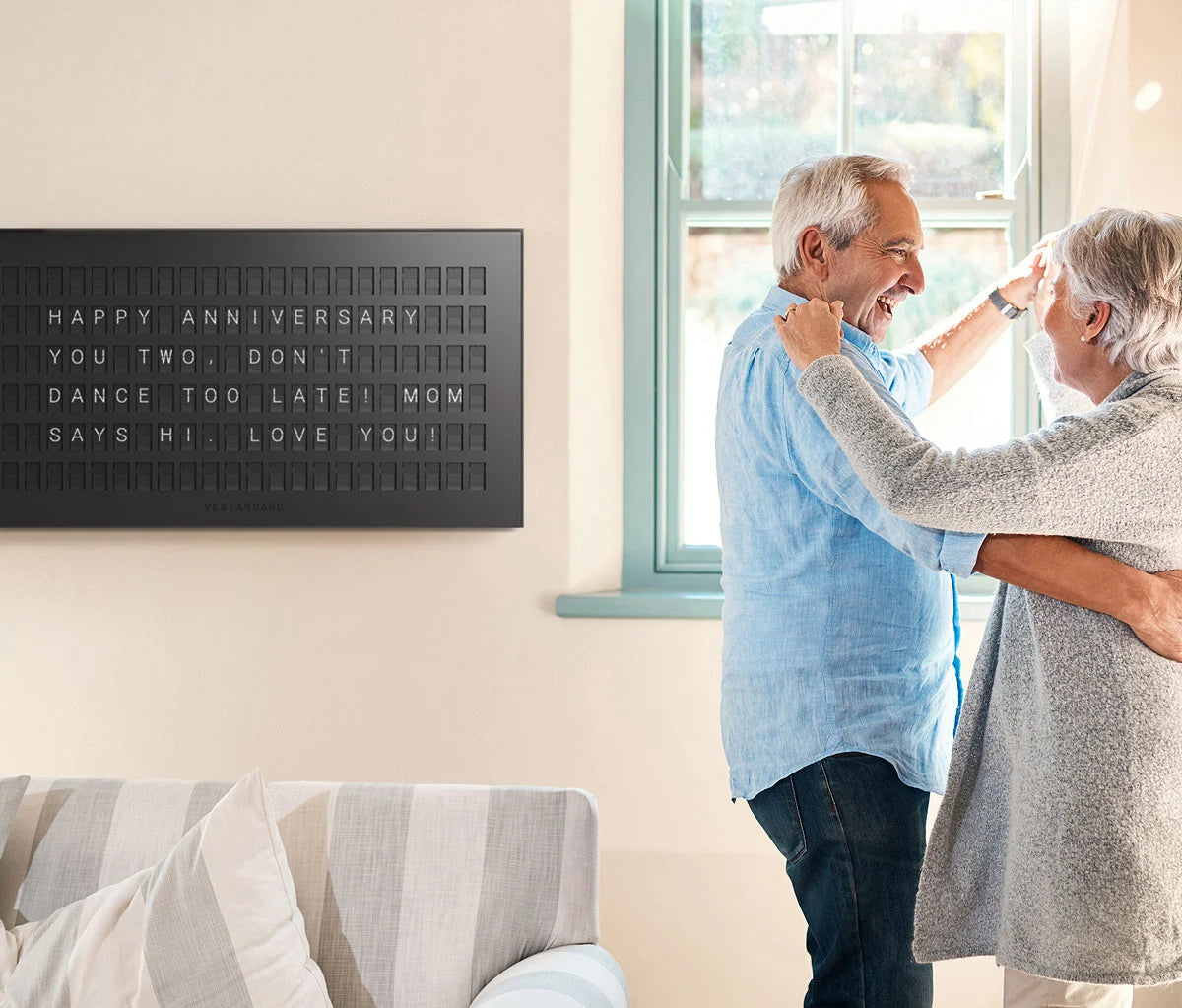 Send messages from across the house, or the country
From the hotel to your home or from your home to theirs, use our mobile app to keep family members and friends inspired and in the loop.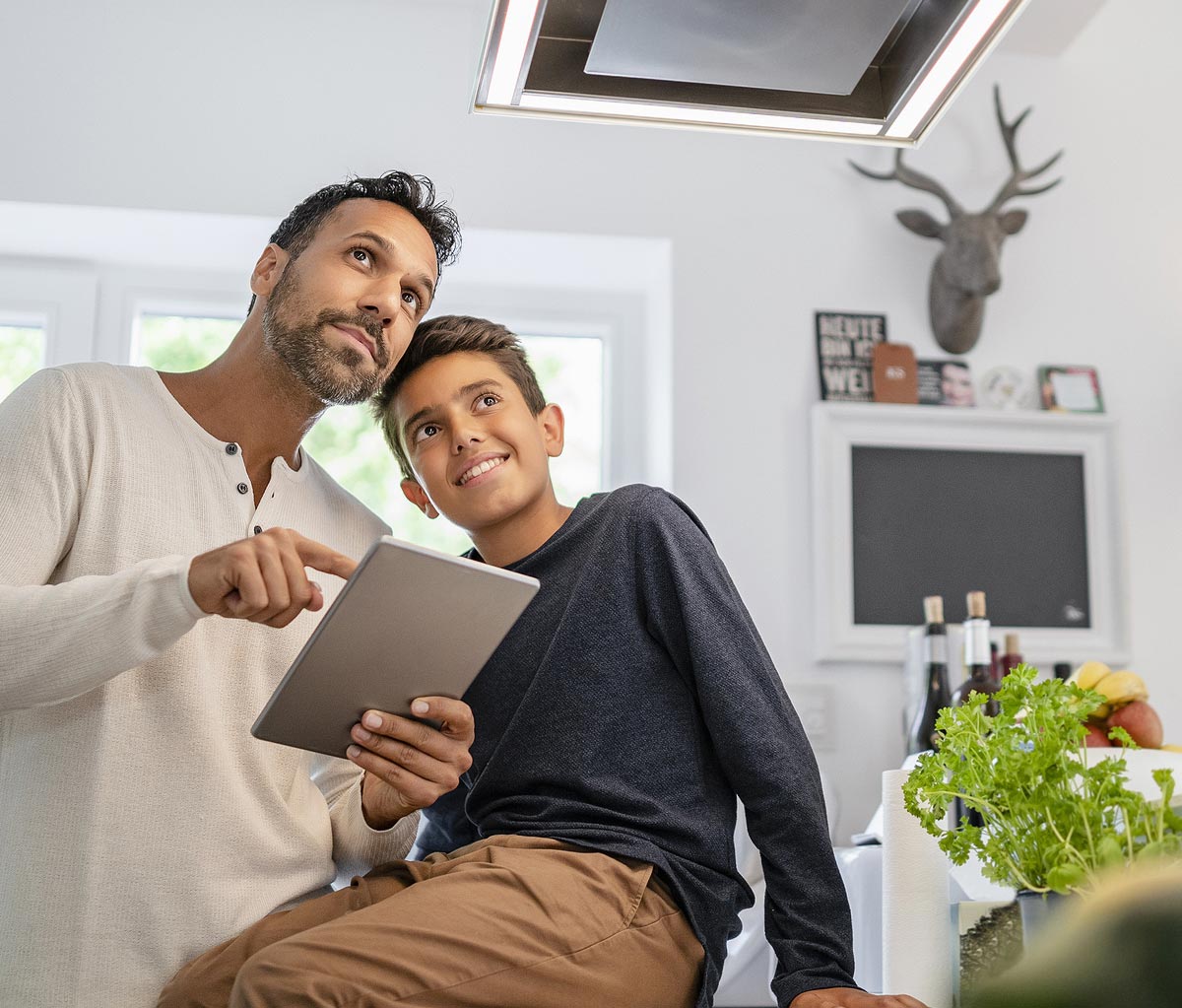 The app makes it easy for everyone to use
Everyone can control Vestaboard through the mobile app, or you can set up simple automations like what song is playing, quote of the day, the weather forecast and more.
Capture the attention of a pretty tough crowd
In a world of constant distraction, Vestaboard brings people together and gets people looking up. And it's not a digital screen.
Delight guests and customers, keep your team in sync
Vestaboard at work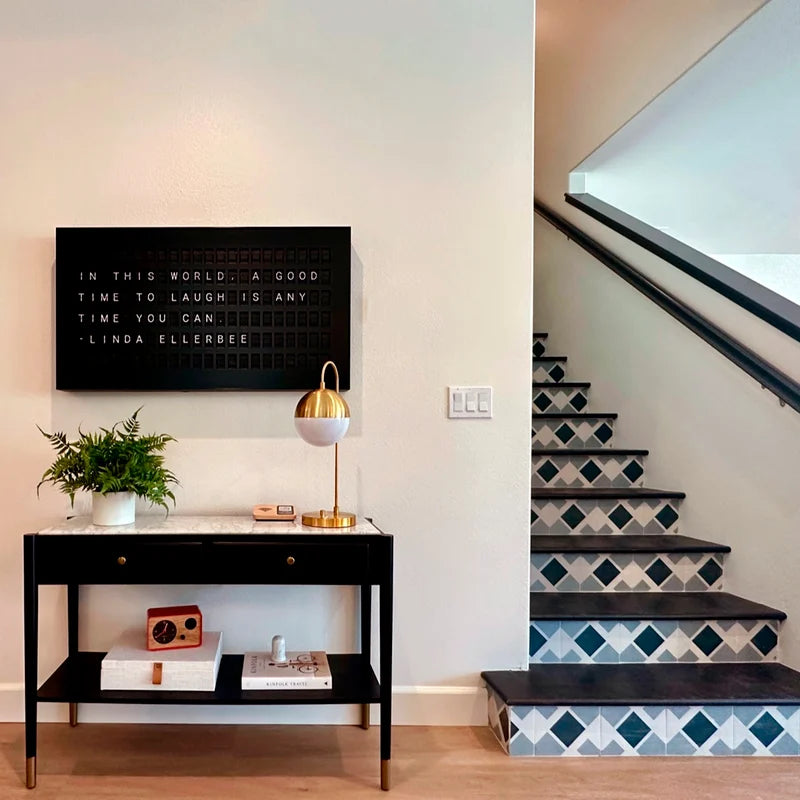 Hospitality
Keep your guests and customers up to date with the latest information and options. Show menus, special events, and quotes or colorful patterns to match the vibe of your establishment.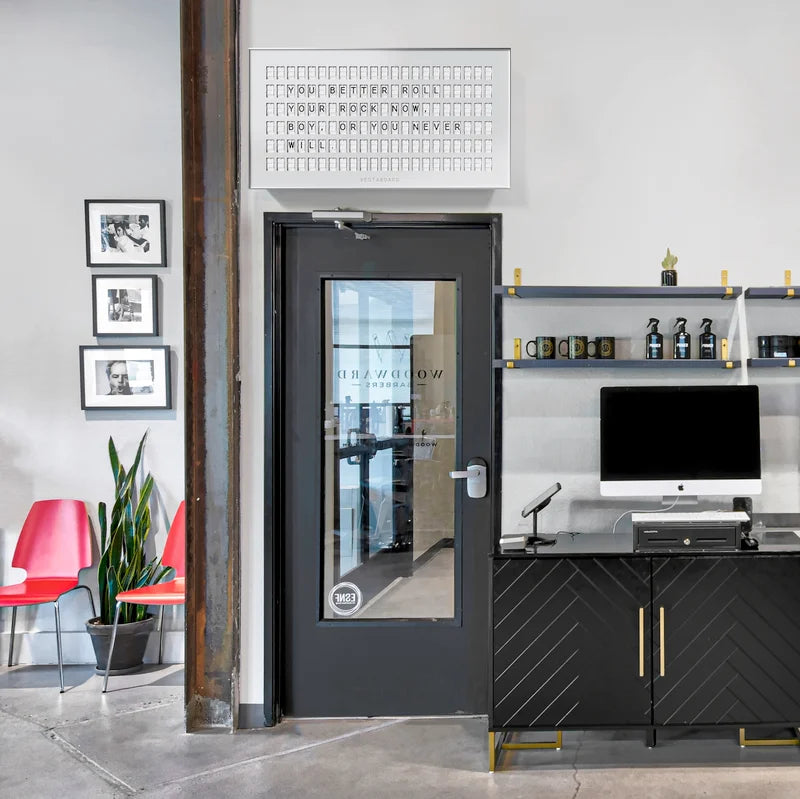 Real Estate
Vestaboard looks great in any setting to display important information, messages for your team or customers, invitations and more.
Get to know the core features of the free
Vestaboard app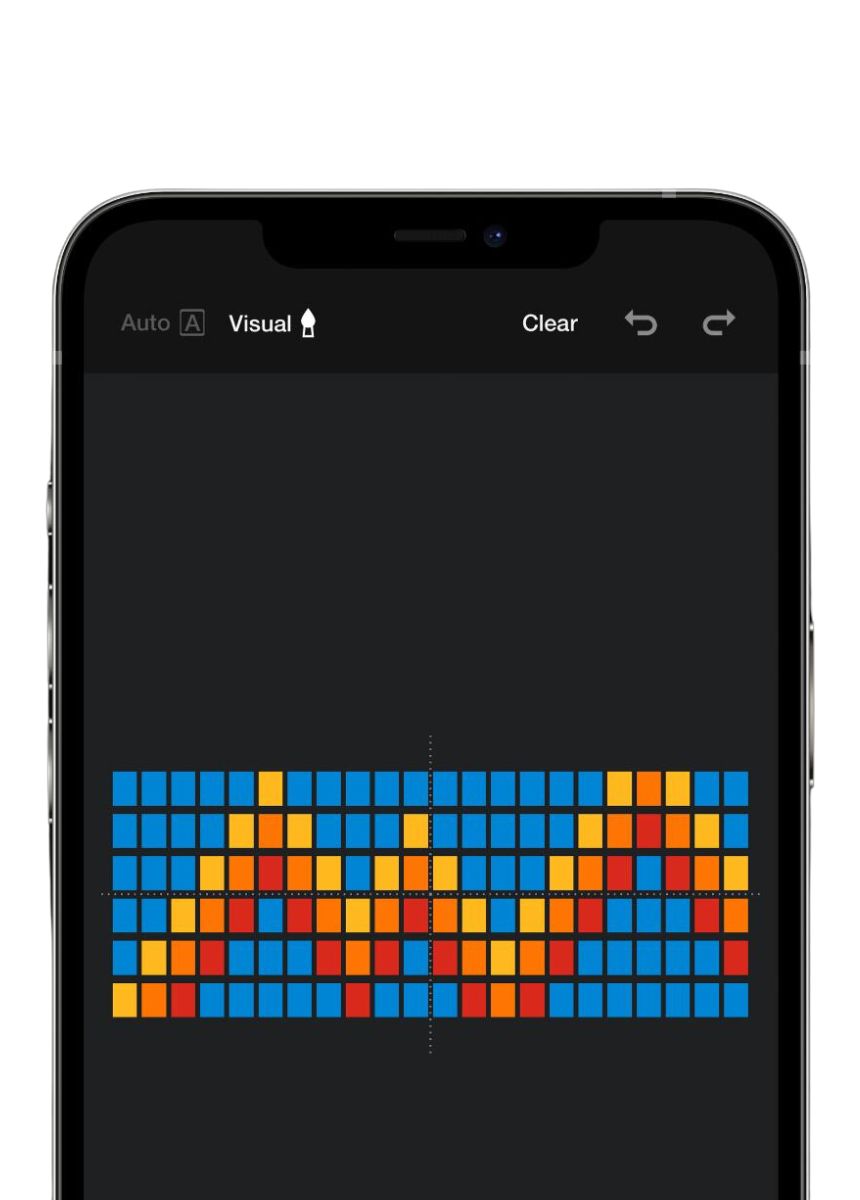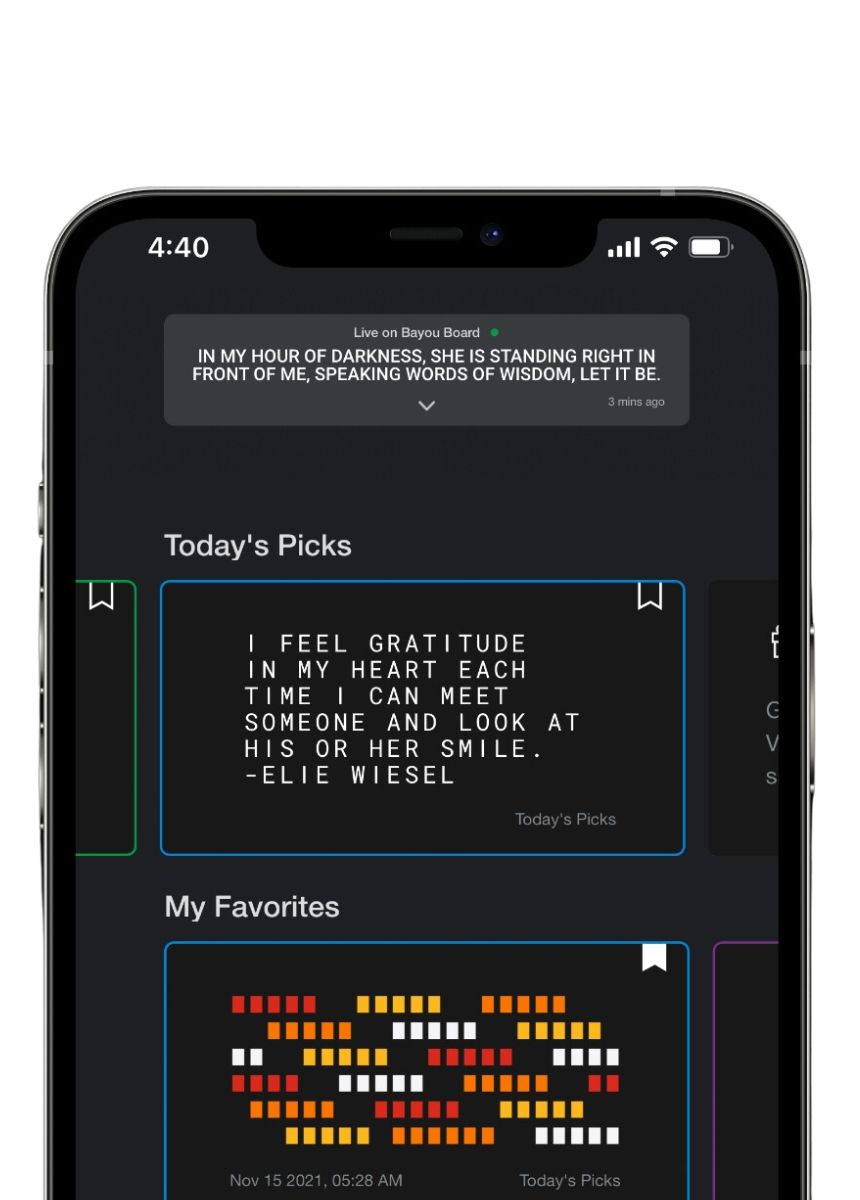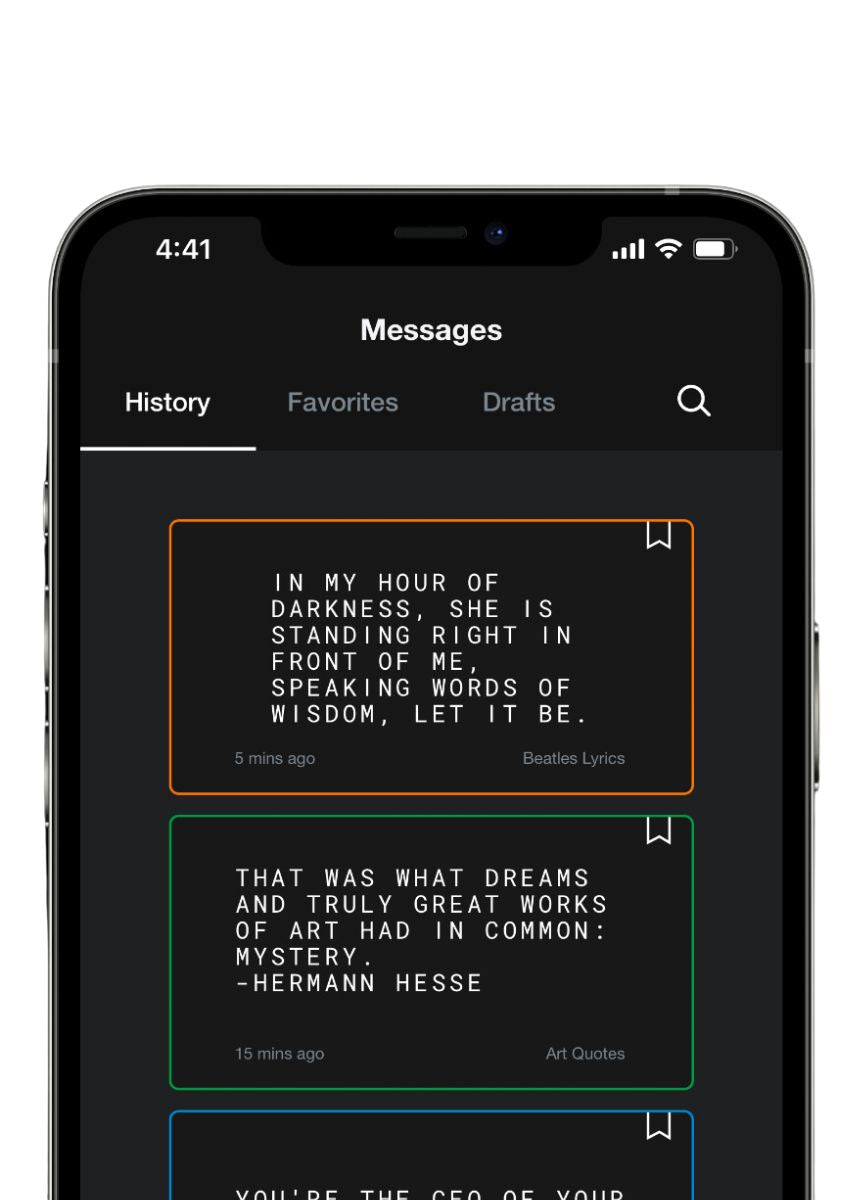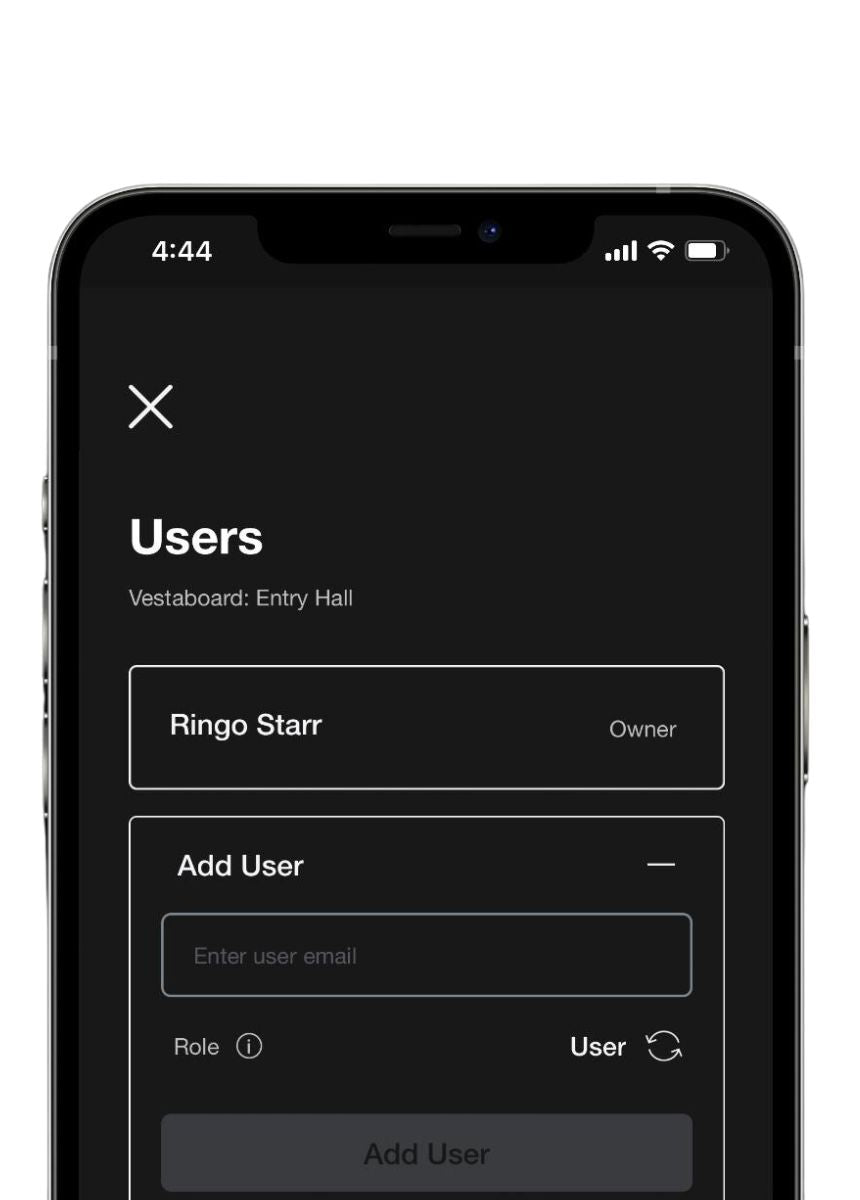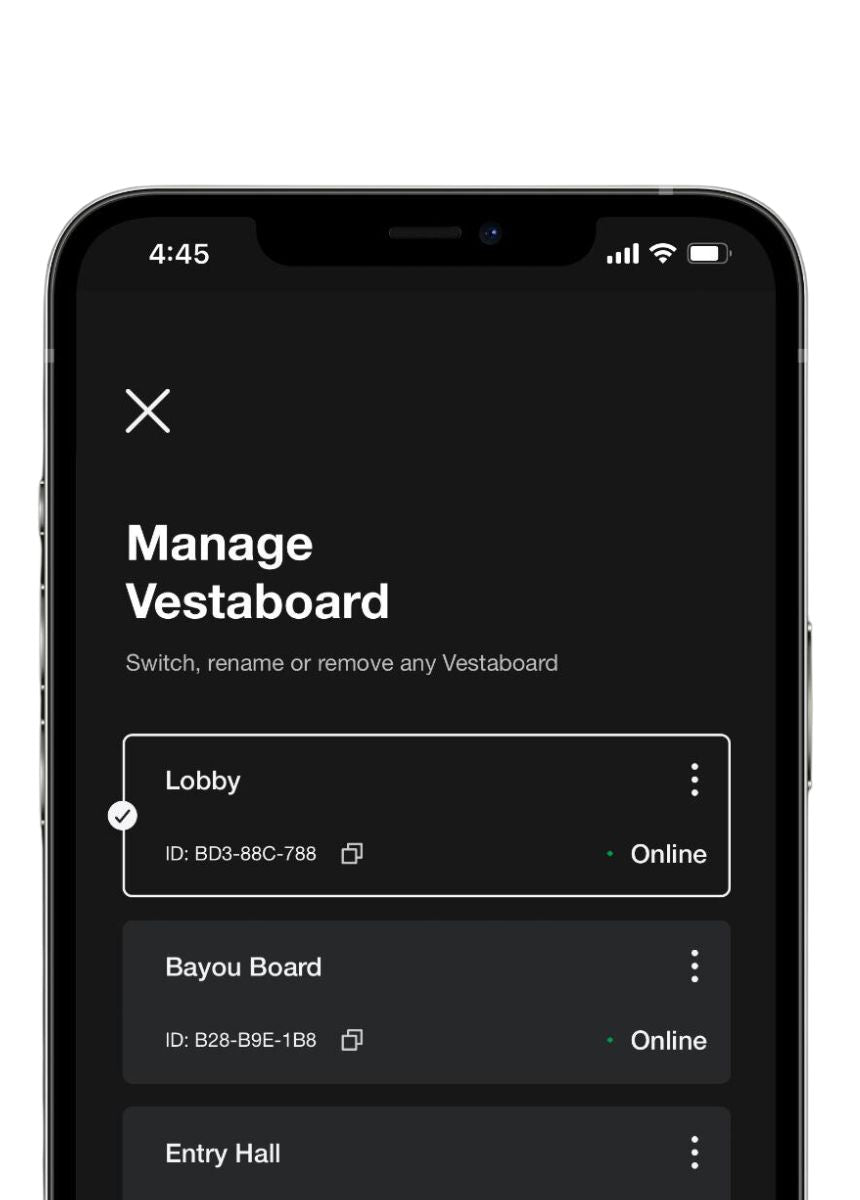 Take enjoyment to new levels with Vestaboard+. Curate and automate a new world of content for your Vestaboard.
Vestaboard Plus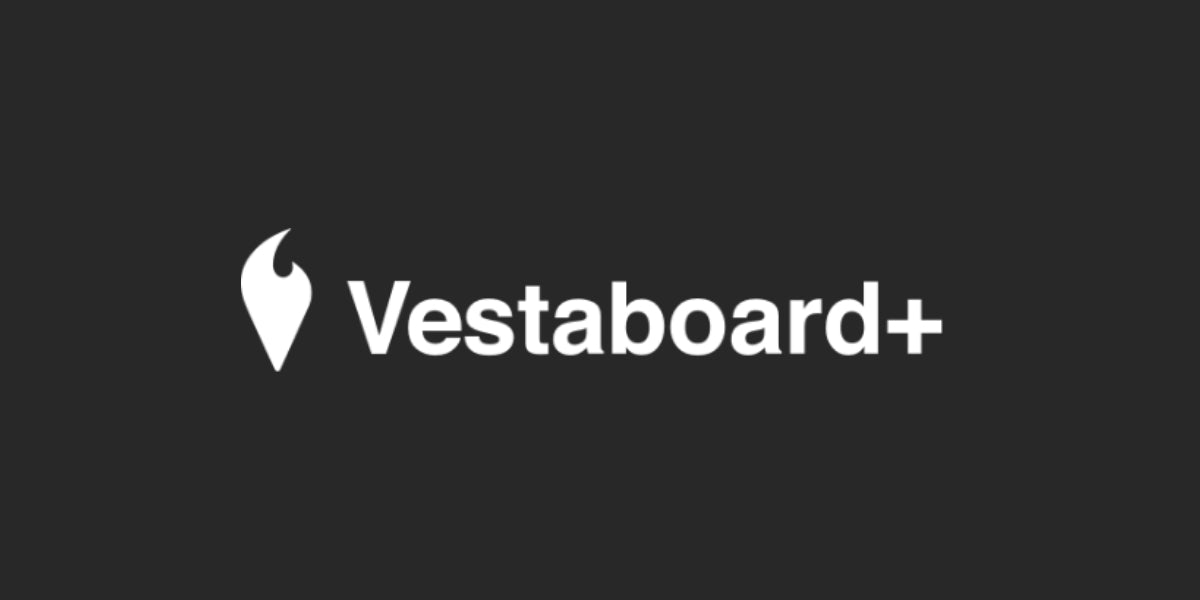 Vestaboard
Vestaboard looks beautiful in any space, helping to elevate your home or business with thoughtful messaging. Many of our customers enjoy having their Vestaboard in their living room, dining room, kitchen, office, or entryway.
Vestaboard is approximately the size of a 42 inch LCD TV.
Width: 41.2-in wide (1046 mm)
Height: 22.0-in tall (561 mm)
Depth: 3.5-in deep (89 mm)
Vestaboard is easily installed with two people. We recommend Vestaboard be installed on the wall and properly mounted into a wood stud or concrete wall with a power outlet either behind or below the Vestaboard.
For more information, this video will help you step-by-step to get your Vestaboard up and running.
Vestaboard requires a WiFi network connected to the Internet in order to display messages.
First-time setup is performed using the Vestaboard app for iPhone and Android. Setup consists of a few simple steps where you will create and/or link a Vestaboard account to your Vestaboard and connect it to your WiFi network. Once your Vestaboard is connected, you will not need to re-connect it to WiFi unless you make changes to your router or Internet connection.
Vestaboard is powered by a single standard 3-prong plug. It does not need to be on a separate circuit breaker. When changing messages, it will pull similar power to an LCD television but when idle, will use 90+% less power. Power consumption is very low when Vestaboard is not changing messages.
Vestaboard supports 100-240V for US and International power consumption and requires 121-watts when updating messages.
Vestaboard displays messages automatically through channels you subscribe to or create for yourself. You can also send individual messages on-the-go.
Vestaboard receives the message information via WiFi, and flips the characters to the proper letters or numbers to show exactly what you want to see. After performing initial setup from the Vestaboard app, you will be able to control and display messages on your Vestaboard from anywhere in the world through the app, or from any web browser, such as Chrome.
Vestaboard has room to display 132 characters, including letters, numbers, symbols, and colors. It's perfect for displaying news and weather updates, quotes, and whatever messages you want to share.
To display the message on the board, Vestaboard will process the text entry and smartly arrange it to look seamless on the board or allow you to control it so that what-you-see-is-what-you-get (WYSIWYG).
APP - Vestaboard+
Vestaboard+ offers a library of automated channels, including access to popular apps and sources of data. Vestaboard+ makes it easier than ever to automate and manage curated content for your Vestaboard.
Vestaboard+ is an optional service. If you choose not to purchase Vestaboard+, you can still use your Vestaboard to send inspiring messages and eye-catching patterns from anywhere using the core features.
Each Vestaboard+ purchase is associated with one Vestaboard display. Any user added to a Vestaboard with Vestaboard+ can take advantage of its growing library of content and tools.
Yes, each Vestaboard in a household or office requires its own Vestaboard+ subscription. Purchase Vestaboard+ for all at once for a greater discount.